​
​Fall 2017 Flower Arranging Workshop
​
​
​

​ANNUAL MEETING AND LUNCHEON
June 27, 2017 (for members only)
Guest speaker - Paul Wieczorek
​​
Rock Gardening - Principles and Practice
An exploration of the inspiration and history of rock gardening. We will visit some famous rock gardens in Europe and North America, Look at some alpine rock garden plants in their native homes, and discuss the fundamentals of rock garden construction and planting for Vermont gardens.​
​
​
​
Monthly Meeting - April 2017
Guest speaker - Josef Gorres
Josef Gorres, UVM Professor in Plant in Soil Science, knows about "Snake Worms – Not Your Grandparents' Earthworm: His interesting presentation validates the presence of the Japanese Earthworms and how it has changed Vermont Forests. Josef has a PH.D in Physics and worked with the paper industry before he received an additional MS degree in Natural Resources Science and then began teaching Soil Science at UVM. Studying soil profiles led to an interest in alien earthworms which are negatively impacting forest soils and hence the plants, fungi and animals which grown in Vermont forests. Josef is conducting cutting edge research which he will report on.




Monthly Meeting - March 28, 2017
Guest speaker - Mike Anther
Composting and soil Amendment and Update on New VT composting Law
Mike Anther an eighth generation Vermonter, gardens, gathers wild edible plants and mushrooms. A Master Gardener and Master Composter, known as the "Worm Guy", he is an enthusiasm for vermicomposting and is the worm composting instructor for the UVM Extension Service Master Composter Course. Mike hosts weekly nature walks throughout various Vermont locations focusing on restoring backyards native plant diversity and teaching wild edible and medicinal plants.
​
​
​



Holiday Luncheon Annual Fundraiser
December 5, 2017 at Noon
Members and guests will enjoy a light buffet style luncheon, delicious desserts and
refreshments. Items for sale, silent auction and bake sale.

Faith United Methodist Church in South Burlington
All proceeds went to support our club's academic scholarships,
and our garden therapy & civic beautification projects.
. . . Photos provided by Suzanne Suthers, Donna Mapes, and Mary Scollins
Wreath-Making Workshop
November 15, 2016
Held at UVM's Horticulture Farm . . . with guidance from Suzanne Suthers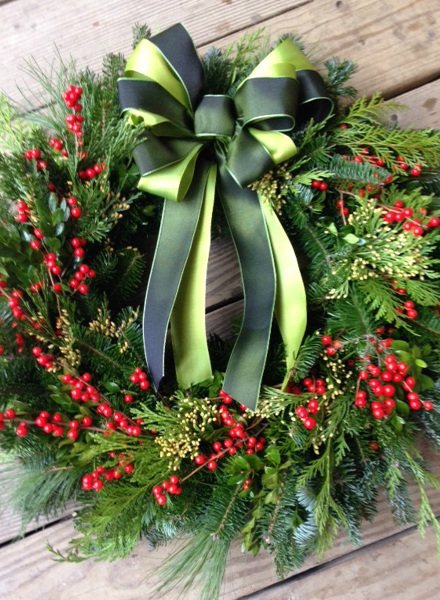 Burlington Garden Club's Annual Meeting and Luncheon
June 28, 2016
Burlington Country Club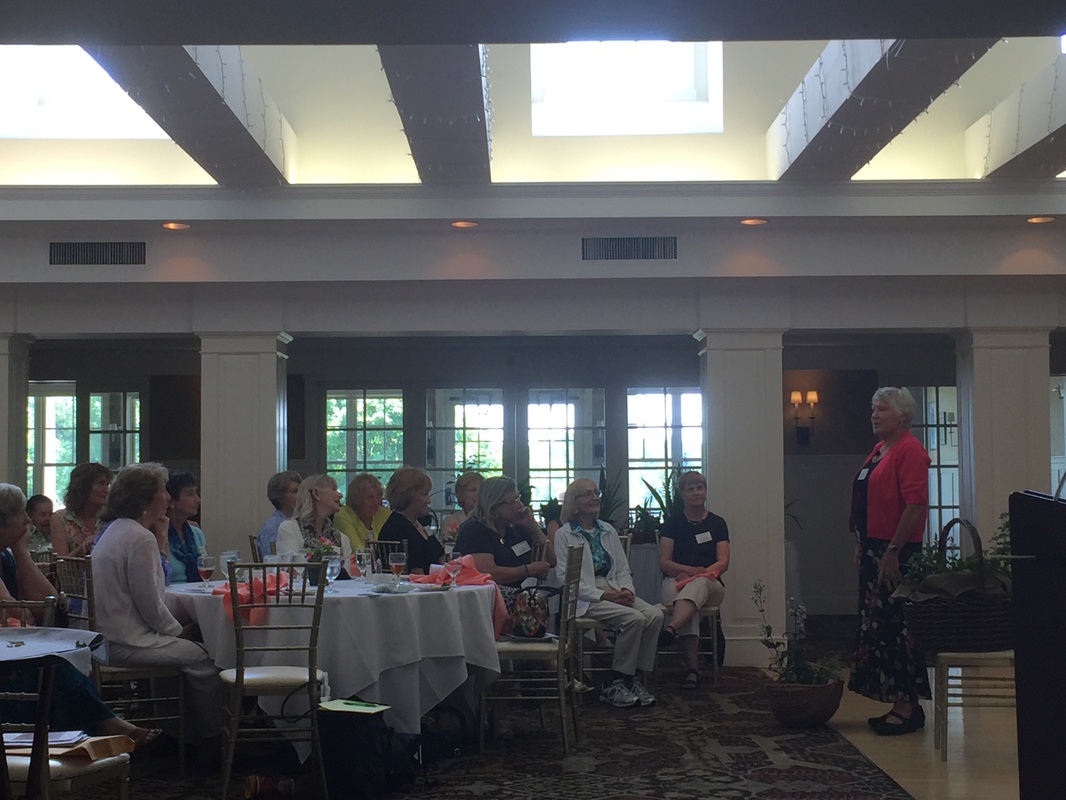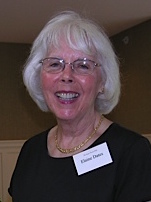 In Memory of . . . Elaine Dates
Elaine, an enthusiastic member of the Burlington Garden Club, always had a smile with a willingness to help others. She served as the club's President as well as the President of the Federated Garden Clubs of Vermont. She was also active in the National Garden Clubs. Her passion and exceptional talent was floral design. After four years of schooling she became a National Garden Club Accredited Judge. Elaine won numerous floral arranging awards at the Boston and Philadelphia flower shows. She chaired several of the club's flower shows as well as the New England Regional Symposium. It was her great pleasure sharing her design skills by eagerly teaching others. Because she was fond of working in the gardens at Hope Lodge, the club planted a white flowering crabapple tree and placed a pink granite bench beneath it in Elaine's memory. She was a positive
influence on all of us and is dearly missed.

---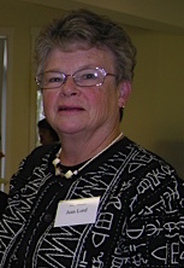 In Memory of . . . Jean Lord


Whatever the Burlington Garden Club activity, Jean eagerly participated. Her efforts in organizing the Holiday Tea Bake Sale helped make it such a success. She enjoyed floral arranging, helping to organize flower shows, going on garden tours, and working on the club's garden projects. For many years Jean was the club's much devoted and admired Corresponding Secretary. She wrote and sent to all members the monthly newsletter even when she was at her Florida winter residence. In Jean's memory, the club has installed a birdbath at Hope Lodge. It is such a fitting tribute, as Jean had a special love of birdbaths! She is very much missed.
---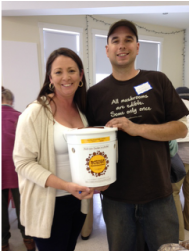 MoTown Mushroom Meeting
April 26, 2016
Presentation and Plug a Log workshop led by Jason Bednarz,
MoTown Mushrooms - Morristown, VT


---
---
Art in Bloom - March 2016
Floral arrangements by members. Inspired by artworks.

Photos courtesy of Suzanne Suthers and Mary Scollins
---
9/30/15 Floral Arrangement Workshop with Gail Lang

---
Summer Youth Gardening
1100 Dorset Street, South Burlington, VT 05403
Coordinators: Jan DeSarno, Lari Goldsmith & Janette Hasenecz

Burlington Garden Club and UVM Master Gardeners created a weekly youth gardening series.
This camp meets Wednesdays 10-noon for hands on gardening.


Photos from 2016:
Photos from 2015:
---